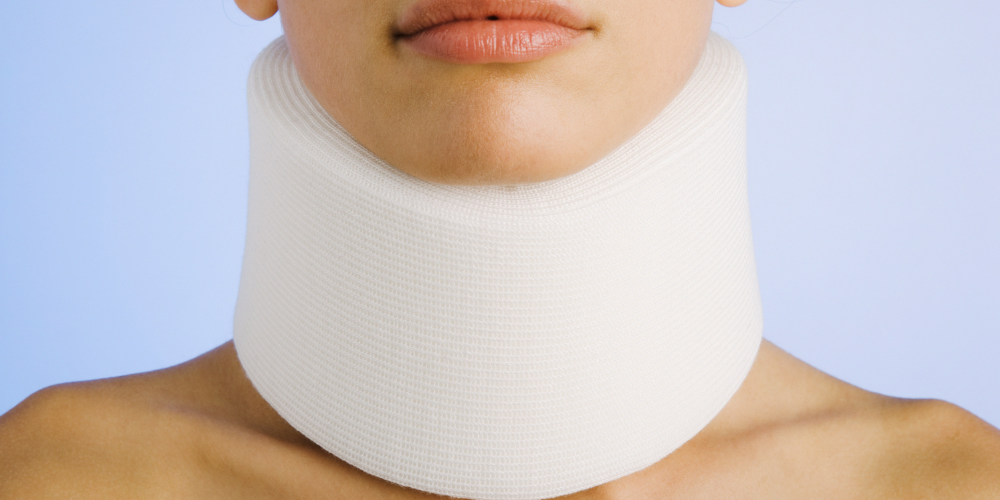 WHIPLASH
Definition of a Whiplash
A hyperextension and flexion injury to the neck, often a result of being struck from behind, as by a fast-moving vehicle in a car accident.
The mechanics of whiplash injury are thought to be as follows:
The victim may be first pushed or accelerated forward, pushing the body forward, but the head remains behind momentarily, rocking up and back, and some muscles and ligaments in and around the spine may be stretched or torn. These muscles, in a reflex action, contract to bring the head forward again, to prevent excessive injury. There may be overcompensation when the head is traveling in a forward direction as the vehicle decelerates. This may rock the head violently forward, stretching and tearing more muscles and ligaments.


Chiropractic treatment can help
Chiropractors are trained to diagnosis and treat many of the injuries that are typically associated with whiplash. Your chiropractor will perform a thorough history and physical examination, may request x-rays or other imaging if necessary, will provide treatment to the soft tissues and joints as necessary, and will teach you proper home care for your injuries. Treatment can last anywhere from a few weeks to a few months depending on the severity of injury. The chiropractor evaluates your spine as a whole—even if you go to the chiropractor complaining of neck pain following a trauma. He or she will examine the entire spine because other regions of the spine may be affected (not just your neck).

The chiropractor identifies any areas of restricted joint motion, intervertebral disc injury, muscle spasm, and ligament injury. He or she may use a technique called motion and static palpation—diagnostic techniques that involve touch. Your chiropractor will also feel for tenderness, tightness, and how well your spinal joints move.

He or she will also analyze how you walk, and take note of your posture and spinal alignment. These details will help the chiropractor understand your body's mechanics and how your spine works, helping with the diagnosis process.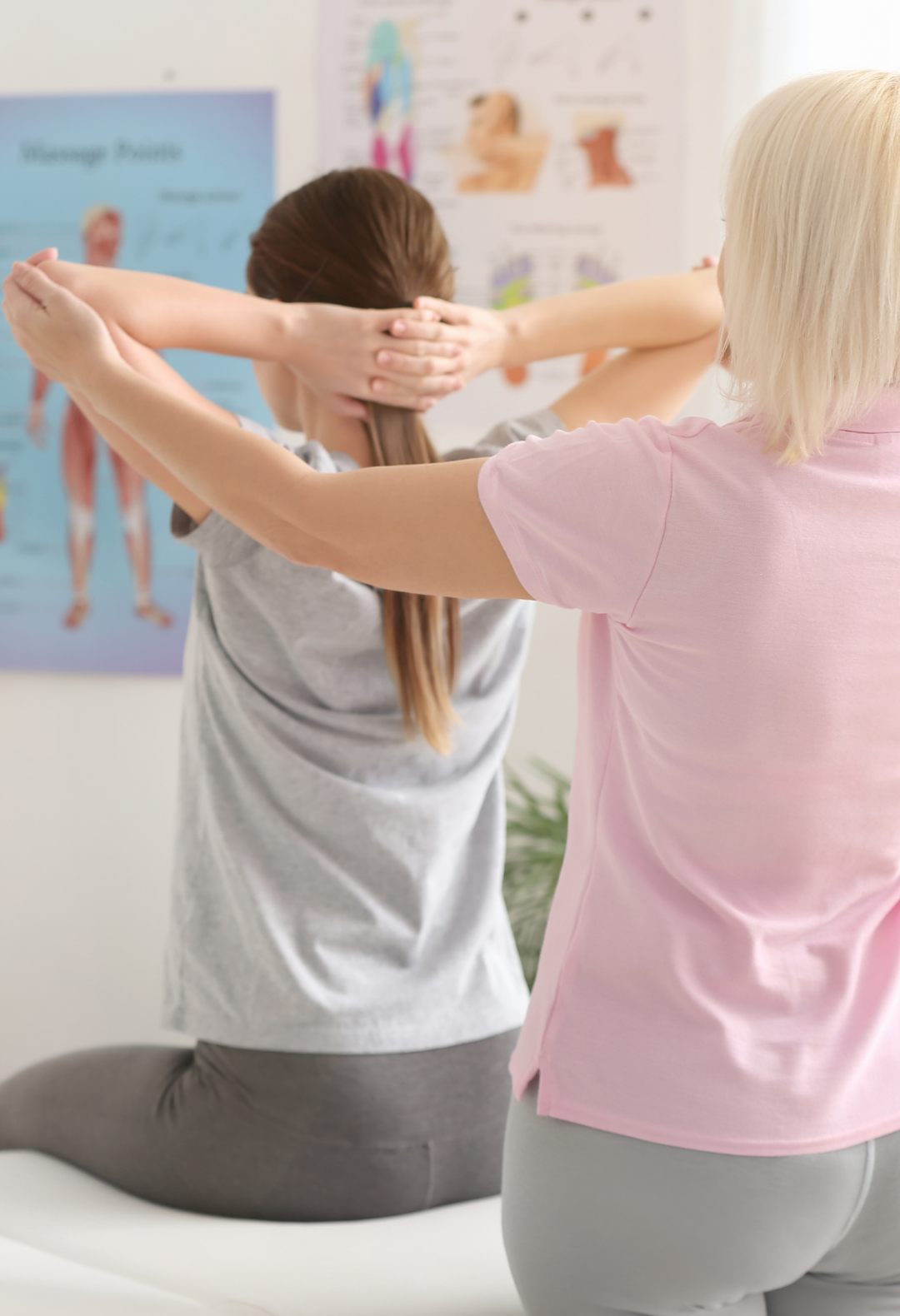 Stages of Whiplash Treatment
Soon after whiplash occurs—in the acute phase—the chiropractor will work on reducing neck inflammation. He or she may also use gentle stretching and manual therapy techniques (eg, muscle energy therapy, a type of stretching).

The chiropractor may also recommend you apply an ice pack on your neck and/or a light neck support to use for a short period of time. As your neck becomes less inflamed and the pain decreases, your chiropractor will perform gentle spinal manipulation or other techniques to restore normal motion to the your neck's spinal joints.

Chiropractic Treatments for Whiplash
Your treatment plan depends on the severity of your whiplash injury. The most common chiropractic technique is spinal manipulation. Some spinal manipulation techniques commonly used are:


flexion-distraction technique: This hands-on technique is a gentle, non-thrusting type of spinal manipulation to help treat herniated discs with or without arm pain. Your whiplash injury may have aggravated a bulging or herniated disc. The chiropractor uses a slow pumping action on the disc instead of direct force to the spine.
instrument-assisted manipulation: This technique is another non-thrusting technique chiropractors often use. Using a specialized hand-held instrument, the chiropractor applies force without thrusting into the spine. This type of manipulation is useful for older patients who have a degenerative joint syndrome.
specific spinal manipulation: The chiropractor identifies spinal joints that are restricted or show abnormal motion (called subluxations). Using this technique, he or she will help restore motion to the joint with a gentle thrusting technique. This gentle thrusting stretches soft tissue and stimulates the nervous system to restore normal motion to the spine.
How Does a Chiropractor Help Treat Whiplash?
In addition to spinal manipulation, the chiropractor may also use manual therapy to treat injured soft tissues (eg, ligaments and muscles). Some examples of manual therapies your chiropractor may use are:
your chiropractor will use the deep crossed friction technique, only performed this way in the Plato Chiropractic Health Clinics, to treat the injured muscles and ligaments.
manual joint stretching and resistance techniques: An example of a manual joint therapy is muscle energy therapy.
trigger point therapy: Your chiropractor will identify specific hypertonic (tight), painful points of a muscle by putting direct pressure (using his or her fingers) on these specific points to alleviate muscle tension.
Chiropractors look at the whole person—not just the painful problem. They view neck pain as unique to each patient, so they don't just focus on your neck pain. They emphasize prevention as the key to long-term health. In addition to these treatments, your chiropractor may also prescribe therapeutic exercises to help restore normal motion in your spine and reduce whiplash symptoms.
Using these chiropractic techniques, a chiropractor will help you increase your daily activities. He or she will work hard to address any mechanical (how the spine moves) or neurological (nerve-related) causes of your whiplash.
SOURCES

A systematic review of chiropractic management of adults with Whiplash-Associated Disorders: recommendations for advancing evidence-based practice and research. Shaw L., Descarreaux M., Bryans R., Duranleau M., Marcoux H., Potter B., Ruegg R., Watkin R. and White E. Work. 2010;35(3):369-94. doi: 10.3233/WOR-2010-0996.

Treatment of whiplash-associated disorders--part I: Non-invasive interventions. Conlin A., Bhogal S., Sequeira K. and Teasell R. Pain Res Manag. 2005 Spring;10(1):21-32.

Chiropractic treatment of chronic 'whiplash' injuries. Woodward M.N., Cook J.C., Gargan M.F. and Bannister G.C. Injury. 1996 Nov;27(9):643-5.