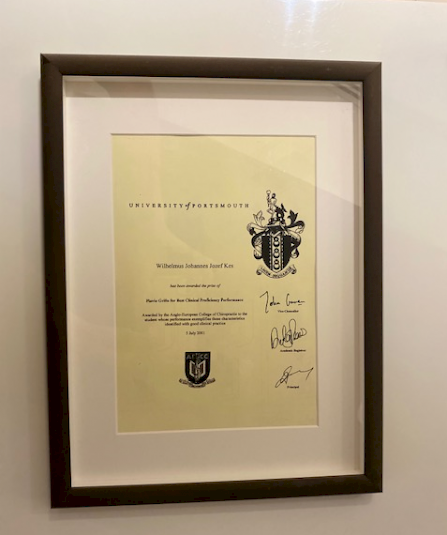 Flavio Grillo for Best Clinical Proficiency Performance 2001
Our founder and director, Dr. Wim Kes studied chiropractic at the Anglo-European College of Chiropractic in Bournemouth, United Kingdom.

His talent for treating patients and achieving amazing results was already noticed and rewarded when he treated patients in the University Clinic in the UK in 2001. This award would prove to be the first in his career, followed by Best Chiropractor of The Netherlands in 2014 and with the GPH Global Excellence Award for Best Global Health Clinic 2020 being the pinnacle so far.