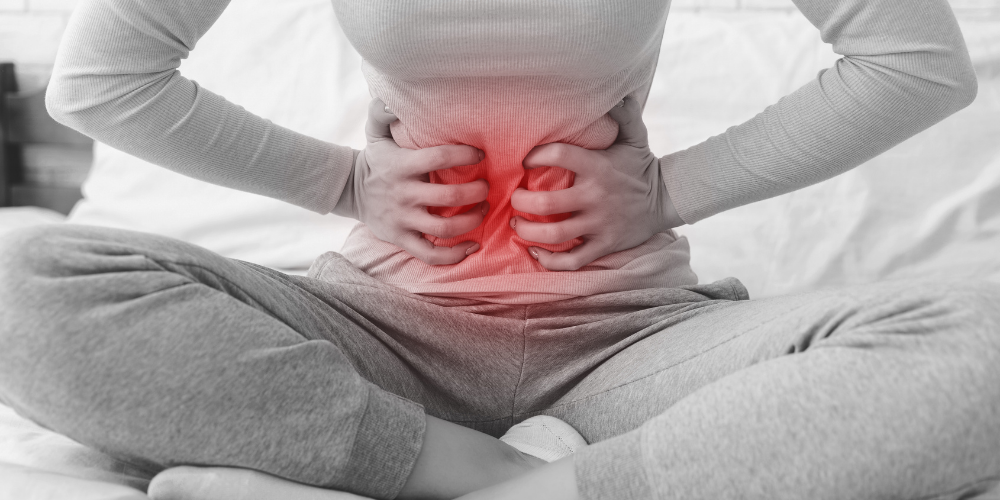 MENSTRUAL PAIN
What is dysmenorrhoea?
PDysmenorrhoea basically means painful periods, the word being derived from a Greek root meaning difficult monthly flow, however it did not appear in the English language until about 1810.

Primary dysmenorrhoea is defined as a cyclic pain associated with menses if no pelvic or structural abnormalities are found as causes, and no abnormalities are present in the physical examination, the diagnosis being suggested by the patient's history. Primary dysmenorrhoea usually begins immediately before menstruation, peaking in severity as flow begins.The pain is usually colicky or cramp-like in nature, or consists of a constant dull ache localized to the lower abdomen. Accompanying pain also frequently occurs in the low back and lower limbs.Patients suffering from dysmenorrhoea often have systemic symptoms, including nausea, diarrhoea or constipation, headache, light-headedness and urinary frequency.

Secondary dysmenorrhoea, on the other hand, is associated with organic pathology, including such conditions as endometriosis, ovarian cysts and pelvic infections. Generally such conditions produce a more generalized pain pattern unrelated to the menstrual cycle
Can Chiropractic help?
Patients suffering from painful periods (dysmenorrhoea) frequently seek chiropractic care to help manage their cyclic pain. Chiropractic care is a beneficial addition to any plan to ease the monthly pain associated with menstruation. Several studies have shown that chiropractic can be beneficial alleviating menstrual pain.

A 2008 study published in the Journal of Manipulative and Physiological Therapeutics documented the effects of chiropractic care. The women ranged in age from 20 to 45, all of whom suffered from regular menstrual pain. In addition to abdominal pain, there were also reports of low back pain and pain centered in the lower abdomen. These cases led to the conclusion that chiropractic care can indeed ease menstrual pain.

After receiving chiropractic adjustments, all of the women reported a decrease in pain in all of the categories (lower back, lower abdomen, and general abdomen). In addition to a significant reduction in pain, the women also reported decreases in secondary symptoms, such as fatigue, irritability, diarrhea, constipation, and headaches. Chiropractic can help because when the low back vertebrae are misaligned, the spinal nerves that go to the uterus can get pinched, causing loss of normal function.

There is evidence, albeit inconclusive at this time, that chiropractic care may be helpful in alleviating the suffering of people afflicted with conditions such as primary dysmenorrhoea. Finally, it is well recognized that primary dysmenorrhoea has a significant somatic component which may the reason why chiropractic helps.